Seriously,
It's getting to a point where I'm finding it difficult to justify these variants, DC. February's awful "steampunk" cover was bad enough. You made up for it last month with the "Robot Chicken" variant. This is just…wrong.
Like a moth to the flame, I bought it. It is the 1:25 "MAD Magazine" variant. To date, out of six issues (#0,1-5), I have bought:
#0A (x2)
#0B (1:25 variant)
#0C (Blank sketch, x2)
#0D (2nd printing)
#1A (x2)
#1B (1:25 variant)
#1C (2nd printing)
#2A
#2B (2nd printing)
#3A
#3B (1:25 variant)
#4A
#4B (1:25 variant)
#5A (x2)
#5B (1:25 variant)
However, while in the midst of writing this, I have discovered there was a variant to issue #4 that is heating up eBay: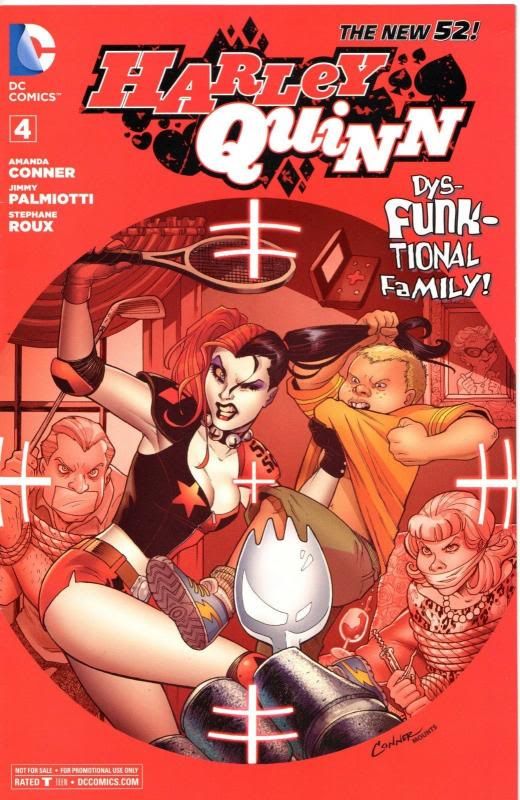 This is the "Red" Roadshow variant. A day or two before any major North American convention, DC Comics hosts a "Retailer Roadshow". It is a 2-3 seminar and Q&A session for retailers to talk directly to DC Comics and get exclusive information. At the end, a little grab bag is handed out. This was available at the MegaCon Roadshow. Currently, unsigned copies are heating up eBay, some commanding $100+ price tags. I could only imagine getting a signed copy graded.
This is now the hunt. Nothing else matters. C2E2 is next week. I will own this book!
Until next time…Happy Hunting!